January 28, 2000
From: katabyss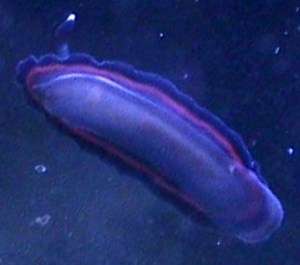 Just wanted to know about this lil guy.. what his name is, any help would be great!
catabyss@hotmail.com
This is almost certainly Dendrodoris nigra, which you will see from the pictures is very variable in colour. I tried to email you for more details but your email address rejects my messages. I would appreciate some details about where your animal comes from and its size ... and what would you like to know about it?
Best wishes,
Bill Rudman.
---
Factsheet