March 23, 2003
From: Peter H. van Bragt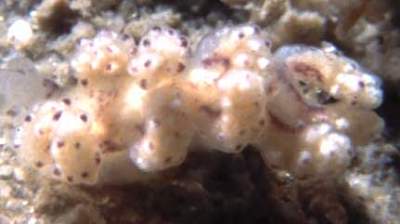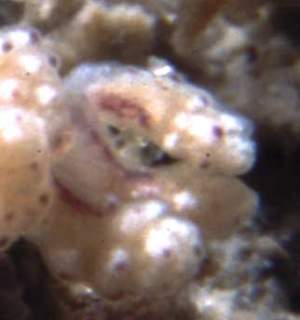 Hello Katy and Bill,
As discussed in previous messages, I send you two scans of an in situ image of Doto coronata. The picture was made in the Oosterschelde, the Netherlands in March 1999. The enlarged section shows clearly the pigmented inner face of the cerata, which I consider to be a characteristic feature of this species. This feature is also mentioned by Bernard Picton in his Field Guide of the Nudibranchs of the British Isles.
Best regards
Peter H. van Bragt
vanbragt.phjm@hsbrabant.nl
---
Factsheet