July 21, 2003
From: Marina Poddubetskaia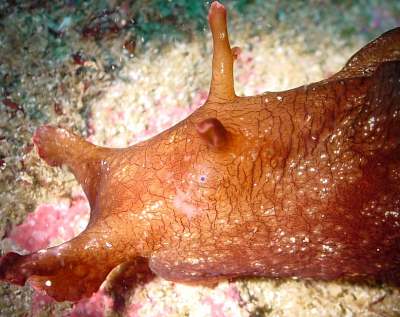 Dear Bill,
You are confirming my thoughts. The animal from Cerbere seems to me very similar to the pale colour form of A. fasciata photographed in Senegal. Moreover, the dark colour form of A. fasciata has already been seen in Cerbere in previous years.
The attached photo is of the paler animal which was mating with the darker, from Senegal.
Cheers,
Marina.
nembro@nembro.info
---
Factsheet